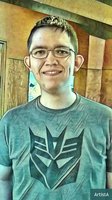 Benjamin Daniel Chapman
Benjamin Daniel Chapman, 25, died on January 2, 2018, at his home, from an apparent undiscovered heart defect.
Benjamin was born on May 29, 1992, and resided in Salt Lake City, Utah. Ben was a secondary caregiver to his sick mother during her long illness. He was active in his community, scouting and did many things to help his grandfather. He loved his pets and cinema. He was an avid video gamer and made friends easily. He will be missed dearly.
Benjamin is survived by his father Steven M. Chapman; his sister, Jessica (Jason) Guison ; maternal grandfather, Gordon L. Ferguson; Paternal grandfather, James H. (Ursula) Chapman; Paternal grandmother, Joann Chapman; and many aunts, uncles and cousins. Benjamin is preceded in death by his mother, Gaylene; sister, AnnaLisa; brother, Christopher (stillborn); grandmother Carolyn.
A viewing will be held on Tuesday January 9, 2018 from 6:00 - 8: 00 p.m. and from 10:00- 10:45 a.m. on Wednesday January 10, 2018 at LDS Stake Center, 1155 No. 1200 W., Salt Lake City, Utah, 84116. Funeral service will be held at the same location on Wednesday, from 11:00 a.m.-12:00 p.m. Interment to follow the services at Redwood Memorial Mortuaries and Cemetery, In lieu of flowers we have asked for donation to help with funeral expenses. Donations can be made at: https://www.gofundme.com/bqxwr-bens-funeral-expenses