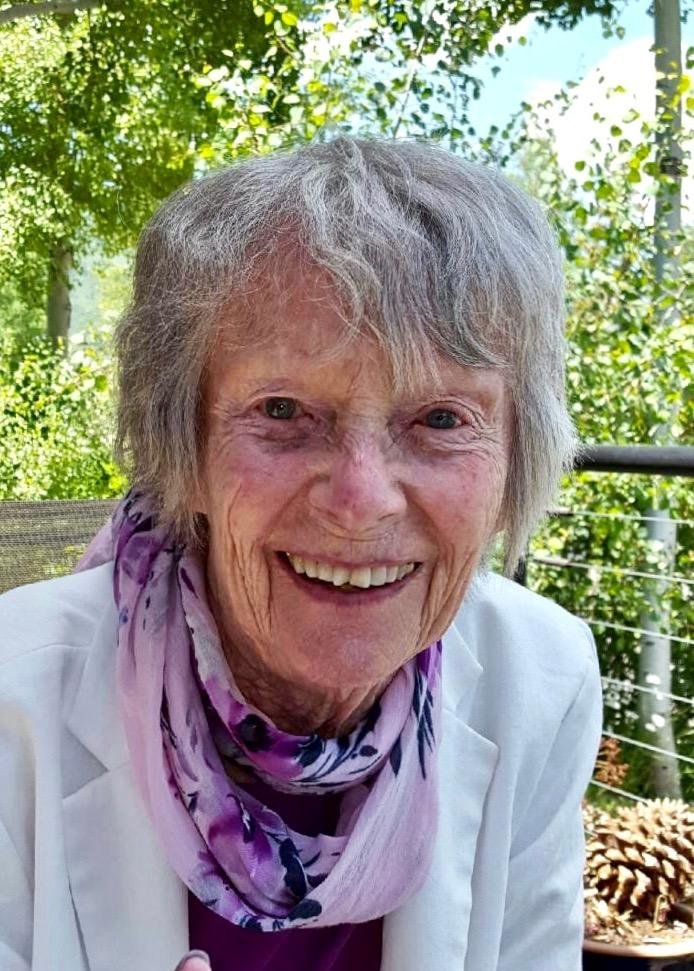 Obituary of Peg Kurlander
Margaret Mary "Peg" McGeehin Kurlander
August 19,1932 ~ June 6, 2018
Peg Kurlander passed away on June 6 in Utah, with her children John, Jamie and Judy at her side. Peg was born on August 19, 1932 in Orange, New Jersey to Agnes and James McGeehin. She grew up in North Arlington, NJ, earned a bachelor's degree from New Jersey State Teachers College and became an elementary school teacher.
Peggy's life changed when she attended a Twin Hickory Ski Club meeting, where she met club president and future husband Jack Kurlander. Peg and Jack, along with their dear friends John and Anna Fitzgerald, led the effort to create Sussex County's first ski resort in McAfee, NJ, named Great Gorge (now Mountain Creek) and Great Gorge Zoo. Peg was a co-founder and General Manager of Hidden Valley Ski and Tennis in Vernon, NJ (now the National Winter Activity Center); co-founder of Crystal Springs Swim and Tennis Club in Hardyston, NJ; co-founder of Chamber Music at Great George in Vernon, NJ; co-owner of Black Bear Golf Course in Franklin, NJ and a Realtor and Broker for Crystal Springs Builders, Hamburg, NJ.
Peg loved storytelling and authored a book titled "The Tow and I" chronicling her adventures as Jack's life partner. Peg was a lifelong music lover, a piano teacher, and an organist and pianist at both Our Lady of the Holy Angels Church in North Arlington, NJ and Saint Francis de Sales Church in Vernon, NJ.
Peg was an avid tennis player, golfer, (even scoring a hole in one!) and a ski instructor. She loved gardening, bird watching and was an accomplished bridge player. She was also a volunteered for the "homeless hotline."
Above all Peg was a caring, steadfast friend to many, many people. Peg left her handprint on the world and truly made it a better, much more interesting place.
Peg is preceded in death by her husband John "Jack" Kurlander, brother James McGeehin and wife Nora, sister Claire Hekker and husband Thomas. Peg is survived by son John R. Kurlander of Hamburg NJ, wife Ginny and grandson Jake; daughter Jamie Peters and husband Dean of Park City, UT and grandchildren Max (wife Alexandra) Tosh and Tali; daughter Judy Pierce and husband Randolph of Taos, NM and grandson Evan; Brother in-law Bob Kurlander and wife Marlene; The James and Nora McGeehin Family: Jimmy, Maureen, Kathleen; The Claire and Tom Hekker Family: Debbie, Tommy, Donna, Jimmy, Heidi, Joyce, Joe, John, Paul; The Bob and Marlene Kurlander Family: Bobby
A celebration of Peg's life will be held in July, in Hamburg, NJ. (date TBA)
For those interested in making a donation on Peg's behalf, please consider giving to: utahmemory.org in her name.