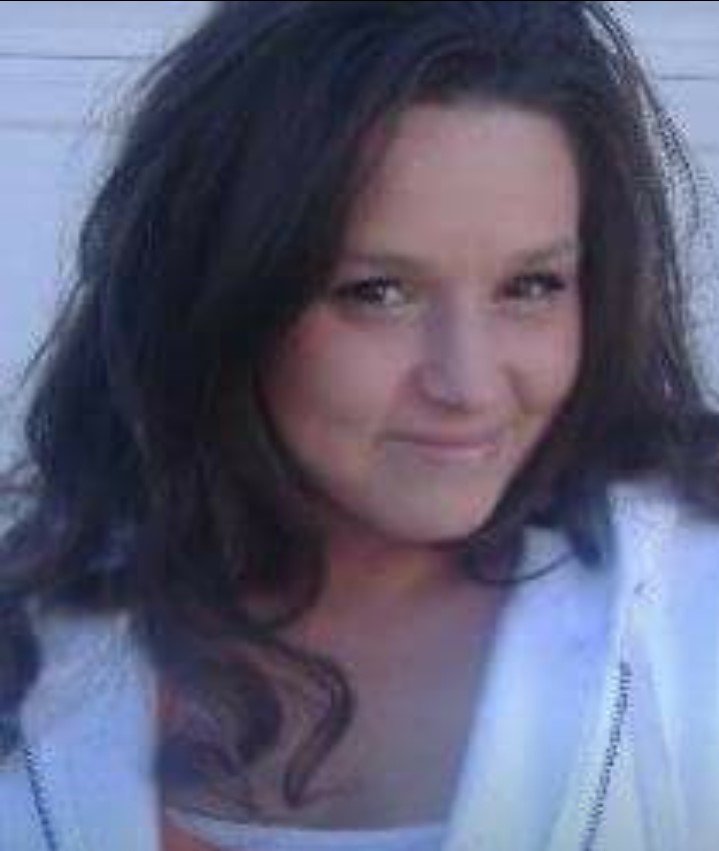 Share Your Memory of
Tiffany
Obituary of Tiffany Jacobs
Tiffany Ann Jacobs, "T" & "T-bear", 36, passed away June 19, 2018 in her hometown of Salt Lake City. Born to Thomas Jacobs Jr and Susan Jean Jacobs December 2, 1981. Attended East High School where she was an honor roll student.
Tiffany absolutely loved to write and had a book published years ago. Tiffany also loved coloring, and drawing and she was a great saver of things and she loved anything to do with fashion and make up.
She is survived by her daughter Maddie Jacobs, sister Aundrea Jacobs, brothers Thomas Jacobs III and Paul W Jacobs, father Thomas Jacobs Jr and mother Susan J. Jacobs, Grandmother Barbara Allen, nieces and nephews Olivia M Jacobs, Brayden P Jacobs, Raleigh Jacobs, and Paisley Jacobs, her aunts Kathy Villagrana and Elizabeth Vorapanya and many cousins.
Predeceased by her grandfathers William H Allen and Thomas Sr, Veronica and Martinez and family, Aunt Connie Valdez, Uncle Rudy B Valdez, Aunt Shirley Martinez, Grandmother Lillian M Jacobs and cousin Angel Martinez.
Memorial donations: IPS Mortuary & Crematory (amounts over $100) 4555 S Redwood Road (801) 263-8200. Or Go Fund Me account: ___
Extended gratitude for IPS Mortuary and Crematory for arrangements and Victory outreach for all efforts and prayers for Tiffany and her family. For anyone and everyone for all your donations and flowers and support and all the love, care, and concern.
Tiffany was and will always be a gentile kind empathetic person. She was there for everyone and she is a beautiful gorgeous young lady. Maddie is her everything. She was constantly worrying about her and made sure she was always and will be taken care of. I didn't realize how much time she took to make sure Maddie knew about life and how to handle different things. Tiffany was an independent young lady. She survived at everything. Maddie was blessed to have her in her life for a short time, but Tiffany made the memories for her that will last forever. All Tiffany wanted was to be a good mom and make sure Maddie was ok. We are all going to miss her so deeply. She was so young. Tiffany was and is a fighter (in all aspect) a few of us know what kind of fighter but she always had to make a statement and she did. Her beauty and wit, her spirit and love will be missed. Her knowledge and survivorship and her love and care will be within her daughter Maddie and in our thoughts and in our hearts daily. Tiffany WE LOVE YOU AND MISS YOU and appreciate knowing you.
You made us proud to know you in an individual special way.
Maddie wanted to tell her roomie that she loves you to the moon and back and misses you. And she tells people when asked "my mommy is in Heaven with the angels watching over me."
Viewing
4:00 pm - 6:00 pm
Tuesday, June 26, 2018
IPS Mortuary & Crematory
4555 South Redwood Road
Salt Lake City, Utah, United States
(801) 263-8200

Get Directions