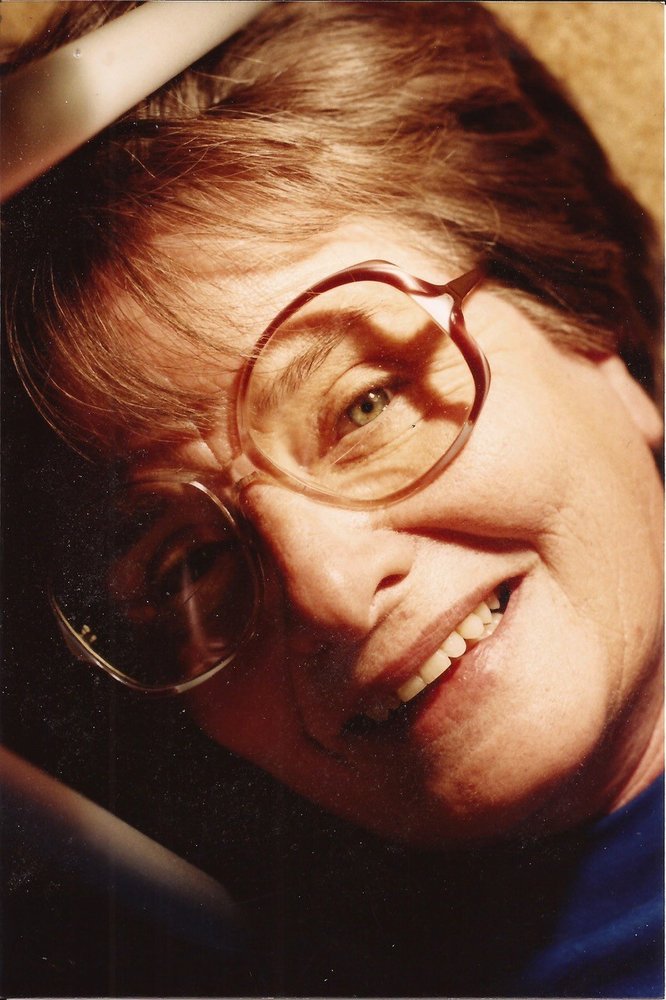 Share Your Memory of
Jean
Obituary of Jean Crask Raybould
Stop all the clocks… Silence the pianos… (W. H. Auden)
Jean C. Raybould, 85, died November 13, 2018 in Salt Lake City, UT. She was born in Trinidad, Colorado to Harold "Pat" Crask and Margaret Ellen Haythorn. Graduated from East High School at the age of 16. Attended the University of Utah until she married her childhood sweetheart Lynn Richard "Dick" Raybould and began her life as an Army officer's wife.
Jean relocated and established a new home over 20 times during Dick's military career. It took a lot of planning and effort to make the transitions smooth and fun. She made lifetime friends around the world with her ready smile and positive energy.
Fiber, fabric, and food inspired Jean. She loved to sew and knit for herself and her family. Her outfits were often topped with a hat worn at just the right angle. Jean created a business, D3 Designs, and sold her "Cross-Stitch-To-Go" kits throughout Utah for over 10 years. She was a creative cook particularly known for her recipe "Jean's Beans." In 1976 she volunteered as the summer cook at Camp Tuttle and cooked bison for the Bicentennial for over 100 people.
Most people are not aware of the volunteer work Jean performed quietly behind the scenes. She served as precinct delegate and poll worker for years and worked on Frances Farley's campaign. Jean participated in several medical research studies including the 5-year SPRINT trial. She was the secretary for Fort Douglas Military Museum Association and helped in the nursery at Red Butte Gardens. While her children were young Jean taught Sunday school and played the piano for church services.
Jean was an accomplished pianist. Parties often included singing ragtime music while Jean sight read any music put in front of her. Music was an important part of her life to the very day she died. This 4-minute video by KSLTV captures her love of music: https://www.ksl.com/?sid=46298703
Even as Alzheimer's took its toll during the past 8 years Jean retained her sparkle and smile. Music Therapy helped Jean express herself. Our heartfelt thanks to Emily Christensen and the www.GleefulChoir.com, a wonderful group for dementia patients and their caregivers. New members are always welcome!
Jean is survived by her husband of 68 years, Lynn Richard Raybould; their children Robyn, Rebecca, and David and their families; and her sister Margaret McQuarrie.
Jean was preceded in death by her parents and her brother, Roy Crask.
We would like to extend thanks to the staff of Osmond Sr Living and Community Nursing Service who cared for Jean during her last 3 months. A
special thanks to Patty and Joelle.
Jean chose to donate her body to Alzheimer's research. Several small Celebrations of Life are being held. In lieu of flowers, donations to
www.redbuttegarden.org are welcome.
To send flowers to the family or plant a tree in memory of Jean Raybould, please visit Tribute Store