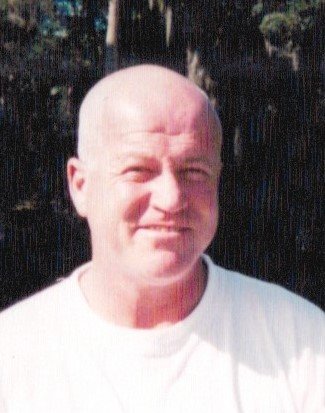 Share Your Memory of
Robert
Obituary of Robert Clark McKendrick
ROBERT MCKENDRICK. OUR BABY BROTHER, FELL ASLEEP IN DEATH AT HOME, SURROUNDED BY HIS LOVING SISTER, NIECE AND EXTENDED FAMILY, AFTER 13 MONTH BATTLE WITH CANCER ON FEBRUARY 28, 2019.
BORN TO DONALD MCKENDRICK AND BETTY SIECKMAN MCKENDRICK ON JULY 1, 1963. ROBERT IS PRECEDED IN DEATH BY PARENTS: DONALD & BETTY MCKENDRICK;GRANDFATHER, WILLIAM SIECKMAN; BOBBY IS SURVIVED BY: BROTHER: WILLIAM (MARYBETH) MCKENDRICK, SISTER: BETTY ANN MCKENDRICK; DAUGHTER: HALIE (DOMINICK) PELLEGRINO; GRANDSONS: CREW & ASHER PELLEGRINO;
NEPHEWS: MATTHEW NATHAN, TYLER, BRET, KAI & KADEN; NIECES: ASHLEY, ALEXIA & LEILA; SPECIAL COUSINS: HEATHER HERVEY, BARRY MCKENDRICK & ANNE DONNOLO; LIFE LONG FRIENDS: NICK LOPEZ, PAUL MASCARENES, WILL KIRKMAN, LORI, BILLY & SAM LUJAN.
BOBBY WAS A NATURAL ATHLETE AND EXCELLED IN BASKETBALL, GOLF, TENNIS, AND BOWLING. NOTHING SEEMED OUT OF HIS REACH.
BOBBY HAD A VARIED CAREER; BUT FOUND THE MOST ENJOYMENT IN LONG HAUL TRUCKING; MOST RECENTLY WITH SHARP TRANSPORTATION. HE LOVED BEING ON THE OPEN ROAD, AND WAS ABLE TO SEE SO MUCH OF THIS BEAUTIFUL COUNTRY DURING HIS TRAVELS. IT WAS ONLY AFTER HIS HEALTH CHALLENGED HIM, DID HE STOP WORKING IN MAY 2017.
BOBBY WAS SURROUNDED BY A LOVING AND SUPPORTIVE FAMILY; FRIENDS, ALL OF WHOM UNSELFISHLY GAVE OF THEMSELVES; SO MANY CALLS AND PRAYERS OF SUPPORT; SHARING MEMORIES AND LAUGHTER ALL OF WHICH HELPED HIM ENDURE AND PROVIDED BOBBY AND HIS FAMILY MUCH NEEDED COMFORT. DON'T LET FEAR PREVENT YOU FROM GETTING A COLONOSCOPY! BOBBY SAID IT WAS THE "BEST AND MOST RESTFUL SLEEP HE EVER HAD"!
TO OUR "BIG BRUDDAH" BILL,HOW CAN YOU EXPRESS ALL YOU MEAN TO US; MERE WORDS SIMPLY ARE NOT ENOUGH! WE ALWAYS LOOKED UP TO FOR GUIDANCE, WISDOM AND PROTECTION. YOU NEVER FAILED US. YOU WERE BOBBYS GOLF BUDDY ON THE FAIRWAYS; ARM CHAIR QUARTERBACK IN FOOTBALL; AND NASCAR CO-PILOT. BOBBY ALWAYS LOOKED FORWARD TO YOUR CALL AND HIS FACE WOULD LIGHT UP EACH TIME HE HEARD HIS BRUDDAH'S VOICE!
BOBBY WAS THANKFUL FOR HIS "SEESTER" BETTY ANN, WHO WATCHED OVER AND CARED FOR HIM, NEVER LEAVING HIS SIDE. SHE CELEBRATED THE GOOD DAYS, AND BATTLED THIS VILE DISEASE ALONGSIDE OF HIM. BOBBY NICKNAMED HER "AUNT BEA" FROM ANDY GRIFFITH SHOW AS SHE DOTED ON, FUSSED OVER AND UNWAVERINGLY YOOK CARE OF HIM. I SHALL MISS OUR TIME SHARING LAUGHS WATCHING OUR FAVORITE EPISODES.
ROBERTS FAMILY EXTENDS THEIR APPRECIATION TO ALL WHO REACHED OUT TO HIM AND HIS FAMILY. YOUR LOVE, AND PRAYERS OF SUPPORT DURING THIS TIME WERE OF GREAT COMFORT.
ASHLEY AND GARY, THANK YOU FOR YOUR LOVE, DEDICATION AND CARE ESPECIALLY DURING HIS FINAL DAYS; WE COULD NOT HAVE MADE IT THROUGH WITHOUT YOU.
HIS SPECIAL LADY, LORI LUJAN; THANK YOU FOR YOUR LOVE, DEVOTION, LOVING CARE FOR OUR BROTHER. TO HIS MANY FRIENDS WHO LOVED HIM AND WITHOUT HESITATION RESPONDED WHEN I REACHED OUT FOR YOUR HELP; THANK YOU ALL; YOU MADE HIM SMILE AND HELPED HIM GET THROUGH THOSE FINAL DAYS.
MOST IMPORTANTLY: TO HIS PRECIOUS, BEAUTIFUL, DAUGHTER, HALIE; YOU GAVE YOUR FATHER AN INCREDIBLE AND MOST IMPORTANT GIFT OF ALL, YOU! YOUR CALL AWAKENED HIS HEART WITH THE LOVE AND FORGIVENESS HIS FEAR DENIED HIM FOR SO LONG. YOU GAVE HIM IMMEASURABLE PEACE & HAPPINESS HALIE. HEARING YOUR VOICE AND WORDS OF LOVE, HIS ONLY CHILD, YOU MEANT THE MOST OF ALL. THE ADDED PLEASURE AND JOY OF BEING A NEW GRANDPA, AND KNOWING A PART OF HIM WOULD CONTINUE LONG AFTER HE WAS GONE. TO KNOW YOU HAVE GROWN INTO AN INCREDIBLY STRONG, AND WISE DAUGHTER, DEVOTED WIFE AND LOVING MOMMA WAS A JOY BEYOND WORDS.
ROBERT AND HIS FAMILY ARE EXTREMELY THANKFUL FOR THE COMPASSIONATE AND PROFESSIONAL CARE OF HIS ENTIRE IHC HOSPICE HOMECARE AND MEDICAL TEAM; DR RENE SCHEIDELL, CHERYL, ARLA, VALERIE, TREVOR, AMBER, JUANITA & JULIE.
TO DR STEPHAN KENDALL, DR VILIJA AVIZONIS, AND THE ENTIRE STAFF AT UTAH CANCER SPECIALISTS; AND IMC MEDICAL STAFF. WE THANK EACH AND EVERYONE OF YOU.
To send flowers to the family or plant a tree in memory of Robert McKendrick, please visit Tribute Store
graveside
1:00 pm - 2:00 pm
Friday, March 8, 2019
Salt Lake City Cemetery
200 N St E
Salt Lake City, Utah, United States
graveside