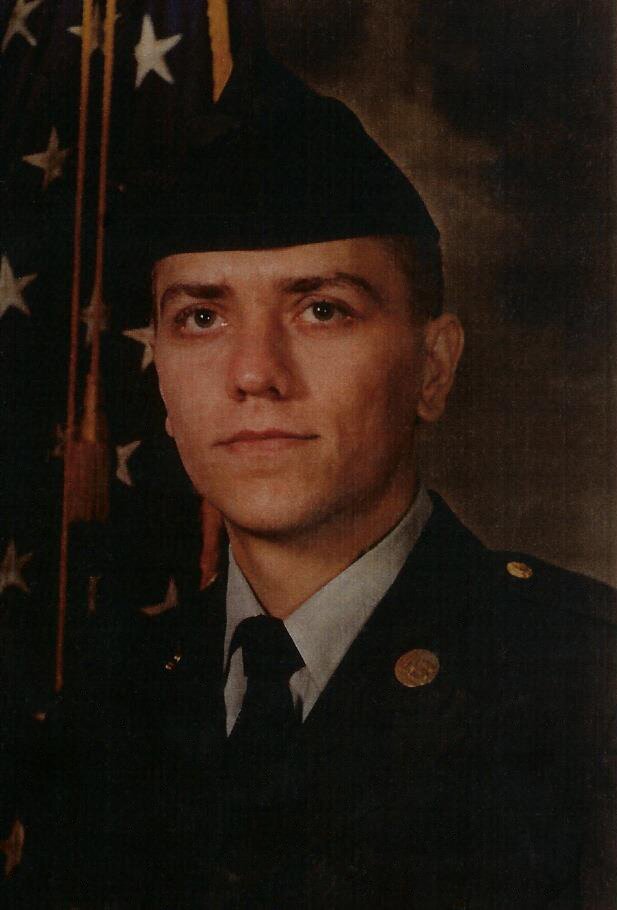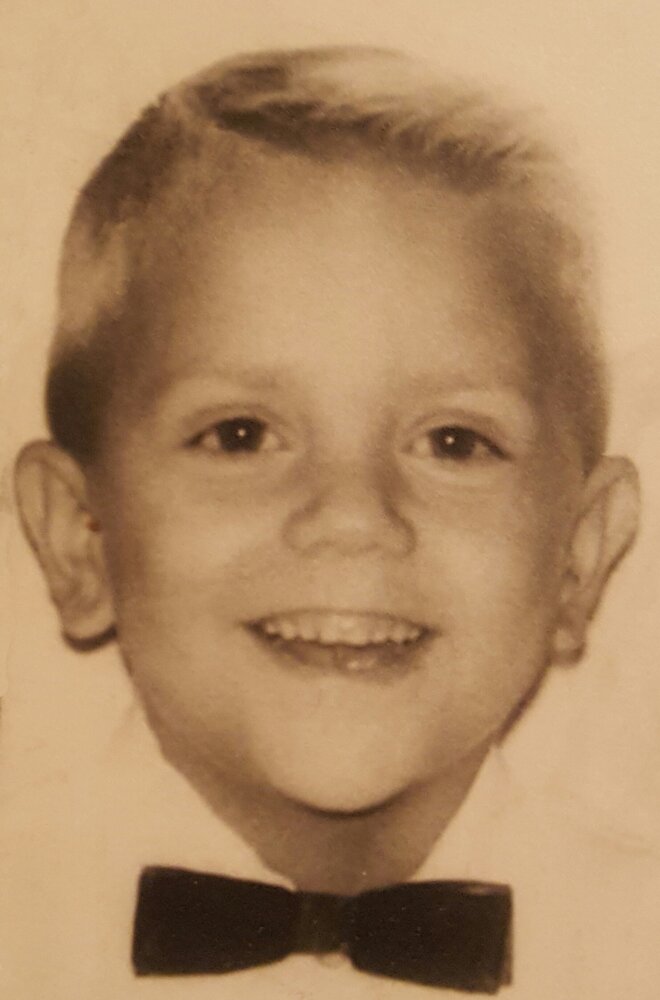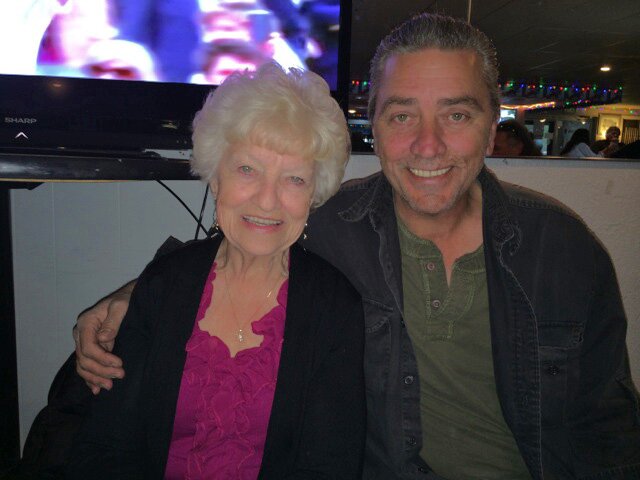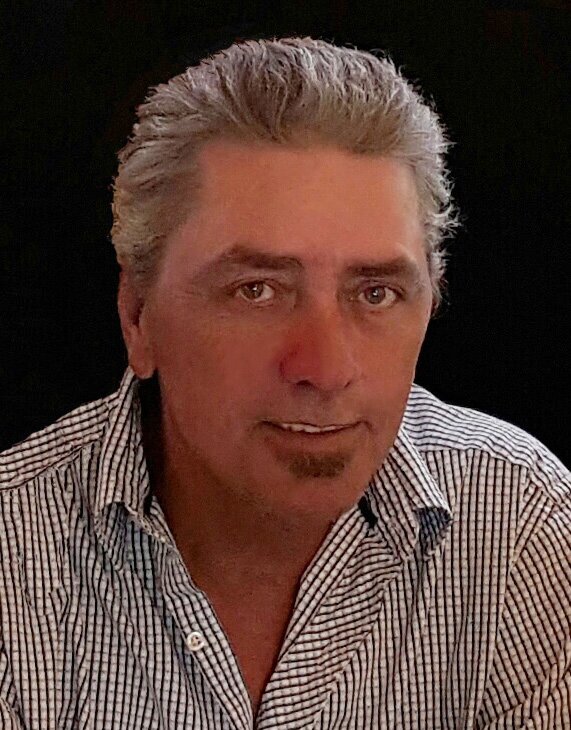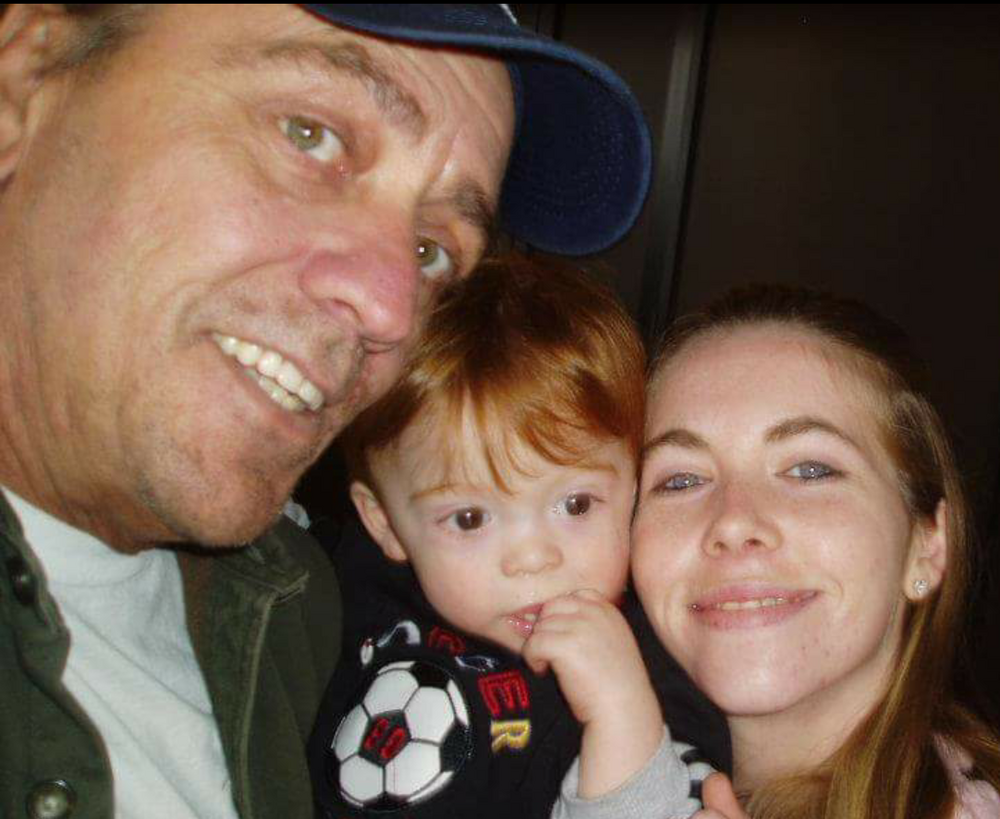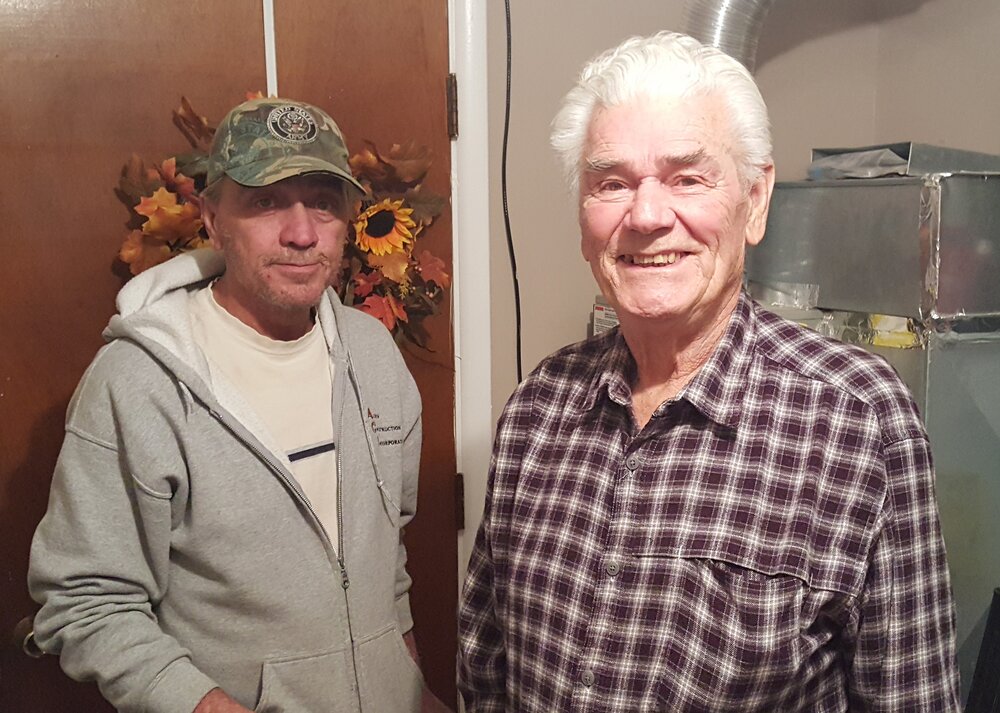 Obituary of William Halvor Alcorn
Please share a memory of William to include in a keepsake book for family and friends.
William Halvor Alcorn passed away peacefully, surrounded by his family, on Wednesday, January 4, 2023 due to complications from a stroke he suffered two days before. His funeral service will be held on Monday, January 16, 2023, at 4:00 p.m., followed by a luncheon. The address is American Legion – Post 71, 3419 West Temple, Salt Lake City, Utah. He was preceded in death by his mother, Kathryn Williams; his step-mother Jean Alcorn (Wendell Sr.); his eldest brother Merlon Alcorn; his brother-in-law Brad Larson (Barbara); his half and youngest brother Earl Alcorn; and his nephews Jared Alcorn, and Merrick Betterton. He is survived by his daughter Tonnie Alcorn, his grandson Bentley; his step-daughter Brandie; his father Wendell Alcorn, Sr., his two brothers Wendell Alcorn, Jr. and Bryan Alcorn (Corin); his three sisters Barbara Larson, Connie Kiser (Rick), and Sherrie Rose (Bobby); and numerous nieces and nephews. For those unable to attend in person you may watch the service at 4:00pm, Mountain time by Zoom at: https://us06web.zoom.us/j/85871724361?pwd=Q1d1QUY5YVZrckx4SURrWEVqKzV0QT09 Copy and paste the link above into your web browser to join the meeting. It should enter the password for you, or use password, Alcorn We will have a graveside service for both Merlon and Bill in the Spring for everyone to attend, along with an Honor Guard and a 21-gun salute. We will post that date when it is scheduled. WILLIAM, BILL, BILLY ALCORN EULOGY William, Bill, or Billy, was born April 28, 1961, in Great Falls, Montana, to Wendell Alcorn, Sr., and Kathryn Laverne Schend Alcorn Williams. He is the fifth child and was born exactly one year to the day after Connie, who always said he is the first, and best birthday present she ever received. He graduated from Granger High School in 1979, then enlisted in the Army in 1983. During his service he received many awards, medals, and commendations. While stationed in Fort Carson, Colorado, he met and married Amanda Smith, who already had a daughter Brandie. He and his new family moved together when he was stationed next in Germany. He thought it was pretty cool that while he was there the Berlin Wall "fell." He then transferred to Fort Stewart, Georgia to be near Amanda's family. While living in Georgia Bill found out that he was going to be a father. When Tonnnie LeAnn was born in April 1990 he was overjoyed! In the Army he honed his skills as a mechanic, which provided him an excellent career doing what he loved. He was assigned to the 4th Infantry Division, or "IVY," as part of the Bradley Fighting Vehicles unit, who were considered a "rapid deployment team." Shortly after Tonnie was born, his unit was called to action and they were in the air, headed to Saudi Arabia for Operation Desert Storm, before CNN even knew. There was great concern regarding chemical weapons at that time, plus the effects of the burning oil pipelines were causing respiratory issues. The soldiers were given pills to take to counteract dangerous agents in the air, then told not to take them, then given different pills to take. It was an uncertain time for our military men and women. Bill served bravely and honorably and, thank goodness, returned home to us safely. Once back in Georgia, having missed the first 9 months of Tonnie's life, he made the decision to leave the Army. He was honorably discharged after serving eight years and eleven months, on December 16, 1991 and received a certificate of membership into the American Legion. They stayed in Georgia and Bill began working at Amanda's parent's laundromat maintaining their equipment, etc. In 1995 he moved his family to Utah where he excelled in his career as a mechanic repairing forklifts. We happily welcomed Amanda, Tonnie, and Brandie into the family fold. We all gushed over Tonnie's adorable freckles, and both girls' sweet Southern-Belle accents. Brandie didn't stay long in Utah, deciding to move back to live with her father. Bill and Amanda eventually divorced but that never kept him from spending time with Tonnie - she was his little buddy. They enjoyed fishing, music festivals and hanging out together. He absolutely adored his little girl! He was heartbroken when Amanda decided to move back to Florida, taking Tonnie with her. He missed her tremendously and felt bad that he never really had the chance to get to know Bentley, his red-headed grandson from Tonnie. After the divorce Bill moved in with Shane Williams and they formed an unbreakable bond. They became best friends, and remained best friends till his last moment here on earth. Another close friend was his next-door-neighbor, Julie Cobler with whom he spent countless hours, along with her two girls. They loved him dearly and rushed to his bedside as soon as they heard of his stroke. After his company closed, he went to work with his brother, Wendell, at Alcorn Construction Incorporated and they worked together for 10 years. However, ever since the war, Bill's health had been declining. Just a few years ago he became too ill to work any longer. This afforded him the opportunity to move into our dear Mother's home with her, in order to help take care of her nice home and large yard. It also gave Mom the opportunity to cook for him. Together they worked in the garden, canned pickled beets and pickles they grew, and made breads for fundraisers at Post 71. When Mom became ill, he lovingly cared for her, and did so honorably, both day and night until she passed. He was so proud to be able to help her. It made him feel good, and we were all extremely grateful to him for giving us peace of mind that she was safe and well-cared for. Barbara played a significant role in helping Bill navigate through the medical issues and the government red-tape with the VA. She spent countless hours with him encouraging him, praising him and helping him as much as he would allow. She was by his side, even during her own emotional challenge of Brad's illness and passing, and also during her physical challenges after her motorcycle accident. He had lots of female friends and opportunities to marry, (one even proposed to him) but he was a confirmed bachelor. Girls were drawn to him. He was friendly, easy to talk to, very handsome, had a lean physique, an enchanting smile, and beautiful blue-green-gray eyes that twinkled when he smiled. His eyes changed color depending on the weather, and what color he was wearing that day. Shortly before she died, Amanda's grandma called him and told him (as she had been doing for years) "Bill, you have the best-looking legs I ever saw on a man!" He loved a lot of things, but he had one "greatest" love. He loved all people. He loved people so much, that he cared more for them than for himself. He would do anything for anyone in need. Oftentimes at his own expense. He loved talking with them, laughing with them, watching sports with them, buying them unexpected, surprising little gifts, and winning countless stuffed animals on the Claw Machine so he could give them away. It was amazing how good he was at it! The image of people standing around the machine, cheering him on while he worked his magic is burned in our memories. He loved working with tools and fixing things. There was nothing he couldn't fix and he made sure to always have his tools in his truck, ready at-hand to help. He would never accept money willingly for helping someone, you had to force him to take it, or sneak it into his pocket. He always went to the Hulse Family Lodge early so he could make sure the toilets were working, the pipes weren't broken, the horse-shoe pits were dug, tents were set up, and a bonfire was ready to light. He'd help you put up your tent at the reunions, jump start your car, fix any and all squeaks or leaks he knew about, gave the best hugs, spoke only nice words, and was always ready with a story, or a joke. You've never known a more good-natured, gentle, selfless person than Bill. If you know him, you understand. He once won the pie-eating contest at one of our annual family reunions and his prize was a pie! He wasn't disappointed, he took it in stride laughing and set it out at the next meal to share. If he'd had a chance to start another career, he would have been a Chef. He loved to cook and watch the Food Network cooking shows - especially Guy Fieri's Diners, Drive-ins and Dives; and the Iron Chef competitions. It goes along with his mechanical brain to put together the right ingredients to make a meal work perfectly. While he lived in Georgia, he gained a love of fast cars and watching NASCAR live and on tv with his father-in-law, Cearcy. For the remainder of his life, he tried to never miss a running of the races on tv. He even ran NASCAR betting boards in Salt Lake for many years and in many clubs. He was an avid tennis buff, he knew all the players, and he didn't want to miss even one tournament. He even went as far as setting an alarm to wake in the middle of the night to watch them live from all over the world. Bill loved the water. He loved going to the lake with Wendell, and also on his own. He loved fishing and kept a pole in his truck - even though he rarely caught a fish. He would often drive to the lake with his beloved companion Ellie Mae. He'd set up his chair, throw his line in the water, crank up his favorite classic Rock (Rush, Led Zeppelin, Guns and Roses, and Heart are some of his favorites, and a relatively unknown band called Royal Bliss) then he would relax and play with Ellie Mae and her ball all day long. He took her everywhere with him and she often waited patiently in his truck. He loved her and she adored him. She reciprocated his love, obeyed him, and watched his every move. He also spent countless weekends with Tracy, Donna, Debbie, and Bill Metcalf both here in Salt Lake, and in Soda Springs, Idaho. They became very special people to one another and held each other dear in their hearts. When Bill Metcalf passed away Bill brought his dog, Ellie Mae home with him as they had already formed a bond that came naturally for both of them. Donna's daughter is a veterinarian and has found a loving home for Ellie near them in Soda Springs, where they can keep tabs on her. Bill took great pride in his military service, and we were all very proud of him also. We're very grateful for Daryl, and Matt who provided this Veteran's Post 71 club where Veterans are honored, and in which we gather today. Over the years we have come here to play Mom's favorite game, Bingo, and listen to Bill yell out funny quips about the letters and numbers called. It drove some patrons crazy, but we loved it and laughed. We've eaten many delicious meals here: Meatloaf, BBQ's, Stroganoff, Prime Rib, Sunday breakfasts, and have been involved in countless fund raisers for the American Legion. Bill was here for every one of the gatherings. Matt was the main cook for many years and he and Bill became good friends. They would sit outside all night together watching over the pig roasting, keeping the fire burning, talking, laughing and trading jabs back and forth. Bill had an allergy to onions, so Matt was careful to set aside food for Bill before adding onions to the rest of whatever he was preparing. I can still hear Bill teasing Matt with, "Hey Matt, did you put onions in that?" To which Matt would share a few colorful expletives. Matt, you've been a good friend to Bill and our family all these many years. We love you and appreciate you. The world is dimmer without you Bill. You are a shining example to us all, of what it means to be genuinely kind. At the end, in the hospital, we watched over you, held your hand, blessed you, comforted you, sang to you, and prayed for you as you put up a valiant fight. We are heartbroken that it turned out to be a losing cause, but we are grateful to know you will no longer suffer. We love you and miss you so much already. We know you are enjoying a wonderful reunion up in Heaven with those who met you with hugs, including Mom, Jean, Merlon, Earl, Brad, Jared, Merrick, and all the other relatives and friends who have gone before you. Your example and your love will remain in our hearts forever.
To send flowers to the family or plant a tree in memory of William Alcorn, please visit Tribute Store
Funeral Service
4:00 pm - 6:00 pm
Monday, January 16, 2023
American Legion – Post 71
3419 West Temple
Salt Lake City, Utah, United States
Funeral Service
Online Memory & Photo Sharing Event
Ongoing
Online Event
About this Event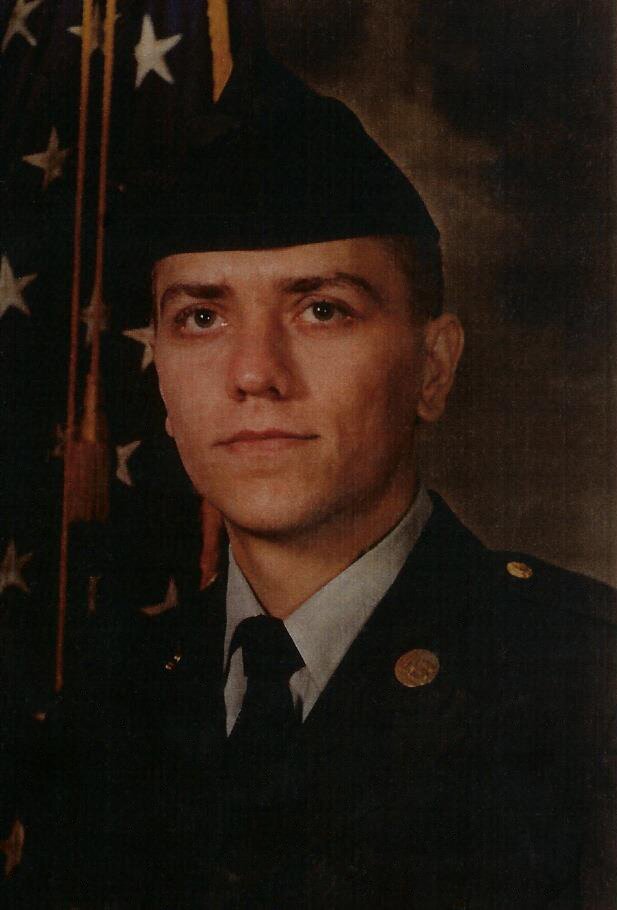 In Loving Memory
William Alcorn
1961 - 2023
Look inside to read what others have shared
Family and friends are coming together online to create a special keepsake. Every memory left on the online obituary will be automatically included in this book.